Preprufe 160R 1.2m x 35m (42m²)
SKU: 007160r
Preprufe 160R 1.2m x 35m (42m²)
POA
POA
0 company wide current stock level
Enquire Now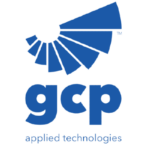 Preprufe 160R 1.2m x 35m (42m²)
Description:
Preprufe waterproof membranes are composite sheets comprising a robust HPDE backing, a pressure sensitive adhesive and a trafficable weather resistant coating. Uniquely, the membrane develops a continuous adhesive bond to concrete poured against it. This prevents water migration between the structure and the membrane, substantially reducing the risk of leaks.
Uses:
Water and vapour proofing all basement grades to BS 8102:2009
Waterproofing civil engineering sub – structures
Gas resistance – contributes to methane, carbon dioxide and radon gas protection according to BS 8485
(see section 7.2.4), BRE Reports 211 (radon) and 212 (methane and carbon dioxide). 
Independent test reports available upon request.
Advantages:
Versatile – can be used beneath foundation slabs and with single sided formwork systems
Seals adhesively to concrete – a leading technology proven to resist water migration.
Lightweight, flexible – easy to handle and install without special corner pieces
No butt joints – all joints have bonded 'selvedge' or Preprufe Tape overlaps for increased ® leak protection
Inert – unaffected by groundwater contaminants, ponded water or wet/dry cycling
Remains sealed to structure – even if ground settles
Smooth surface membrane – site contamination easily removed
Excellent chemical resistance – protects structure from salts and sulphate attack
Total system – Full range of GCP hydrophilic and PVC waterstops available for concrete joint protection
Preprufe 160R 1.2m x 35m (42m²)
POA
POA
0 company wide current stock level
Enquire Now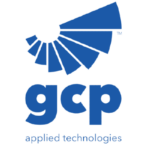 Reviews
Only logged in customers who have purchased this product may leave a review.