Proofex Sheetdrain 80 (2.4m x 20m)
SKU: 002psd80
Proofex Sheetdrain 80 (2.4m x 20m)
£459.85 (inc. VAT)
£383.21 (Ex. VAT)
0 company wide current stock level
Enquire Now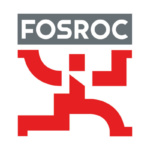 Proofex Sheetdrain 80 (2.4m x 20m)
Description:
The Proofex Sheetdrain 80 is a geocomposite drainage sheet with a 8mm thick HDPE cuspated core and nonwoven polypropylene geotextiles recommended for most building and civil engineering drainage applications.
Uses:
Proofex Sheetdrain 80 is an HDPE cuspated drainage sheet available in a thickness of 8mm for depths up to 6m. It is fixed to walls and roofs of structures to provide a filtered drainage plane that will route ground water away from the structure utilising subsoil drains to link with the site drainage system. Proofex Sheetdrain 80 reduces water pressure on structures and the possibility of water ingress and can be effectively used in conjunction with other waterproofing systems.
Advantages:
Cost effective – no need for up to 500mm thick stone drainage layer behind retaining walls
Easy site application
Reduced environmental impact – no need for vehicular removal and transportation of spoil off site and subsequent replacing with expensive stone drainage layer
 High flow rate (water and gas)
 High impact resistant HDPE cuspated core with a compressive strength of up to 200 kN/m² provides drainage void around structures under backfill and long term loadings
 Cost effective alternative to 'French Drains'
Proofex Sheetdrain 80 (2.4m x 20m)
£459.85 (inc. VAT)
£383.21 (Ex. VAT)
0 company wide current stock level
Enquire Now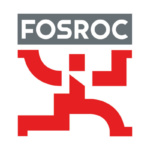 Reviews
Only logged in customers who have purchased this product may leave a review.