Renderoc LA55 25kg
SKU: 002la55
Renderoc LA55 25kg
£44.80 (inc. VAT)
£37.33 (Ex. VAT)
61 company wide current stock level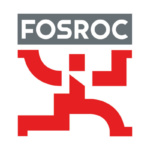 Renderoc LA55 25kg
Description:
Renderoc LA55 is supplied as a ready to use blend of dry powders which requires only the site addition of clean water to produce a free-flowing, shrinkage compensated micro-concrete suitable for large volume concrete repairs at nominal thicknesses in excess of 25 mm.
The material is based on Portland cement, graded aggregates and additives which impart controlled expansion in both the plastic and hardened states while minimising water demand. Its low alkali content minimises the risk of alkali-silica reaction. The hardened product exhibits excellent thermal compatibility with concrete.
Renderoc LA55 is designed for large volume repairs typically in excess of 25 mm deep. The product can be applied in sections generally up to 200 mm thick although greater thicknesses may be achievable dependent on the configuration of the repair location and the volume of exposed reinforcing steel.
Uses:
For the reinstatement of reinforced concrete where low permeability characteristics are required and where high compressive strength is a consideration.
Renderoc LA55 has been specifically developed for the repair of large areas of concrete where access is restricted or where reinforcement is congested. It can be applied in section thicknesses from 25 – 200mm.
It is suitable for use where excellent chloride and carbon dioxide resistance is required or for repairs to concrete affected by alkali-silica reaction (ASR). Renderoc LA55 is alkaline in nature and will protect embedded steel reinforcement.
Renderoc LA55 is suitable for repair methods 3.2, 4.4, 7.1, 7.2 as defined by BS EN 1504-3.
Advantages:
 Maximum compatibility with concrete of compressive strength 30 – 60 N/mm²
 Exceptional system of shrinkage compensation in plastic and hardened states – allows high application thicknesses
 Low alkali content minimises risk of alkali-silica reaction
 Exceptional bond to concrete substrates without independent primer
 Suitable for placement by pumping or pouring techniques into restricted locations
 Self-compacting nature eliminates honeycombing and displaces air without vibration
 High strength and low permeability provide maximum protection against carbon dioxide and chlorides
 Pre-bagged to overcome site-batched variations — only the site addition of clean water is required
 Contains no chloride admixtures
Renderoc LA55 25kg
£44.80 (inc. VAT)
£37.33 (Ex. VAT)
61 company wide current stock level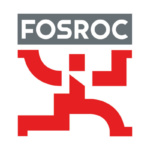 Reviews
Only logged in customers who have purchased this product may leave a review.