Sika Bituseal S-115 1.05M x 19.05M (469613)
SKU: 003BSS115
Sika Bituseal S-115 1.05M x 19.05M (469613)
£246.05 (inc. VAT)
£205.04 (Ex. VAT)
4 company wide current stock level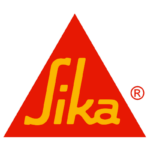 Sika Bituseal S-115 1.05M x 19.05M (469613)
Description
Sika® BituSeal S-115 is a post applied self-adhesive waterproofing sheet membrane. It is based on SBS (styrene-butadiene-styrene) modified bitumen, reinforced with polyester non woven fabric. It has a silicone-treated release liner on the upper and lower surface
Uses
Sika® BituSeal S-115 is designed for use as an underlayer in fully self-adhesive multi-ply built-up systems. Waterproofing and damp-proofing of foundations: Exterior walls of basements against percolating water and damp soil retaining walls (multilayer buildup)
(EN 13969).
Advantages
High tensile strength and elongation
Resistant against natural aggressive mediums in ground water and soil
High water vapour permeability
Dimensional stable
High flexibility in cold
No welding of membrane overlaps required
Quick and easy installation by self-adhesion
Good elasticity and adhesion
Tested for Radon permeability (membrane 1.1 x 10-11 m2/s, joints 8.3 x 10-12 m2/s in accordance with the K124/02/95 method)
Sika Bituseal S-115 1.05M x 19.05M (469613)
£246.05 (inc. VAT)
£205.04 (Ex. VAT)
4 company wide current stock level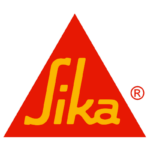 Reviews
Only logged in customers who have purchased this product may leave a review.