Sika Drain-850 Geo 2.44m x 12.5m
SKU: 003d850g2.44x12.5
Sika Drain-850 Geo 2.44m x 12.5m
£472.58 (inc. VAT)
£393.82 (Ex. VAT)
16 company wide current stock level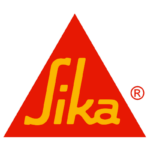 Sika Drain-850 Geo 2.44m x 12.5m
Description
Sika®Drain-850 Geo is a heavy duty drainage and protection sheet produced from high density polyethylene (HDPE) with dimples 10 mm high and a filtration layer of geotextile (PP) bonded on the top.
Uses
As a protection and drainage sheet for preformed sheet membrane waterproofing systems liquid applied membranes and with the Sika® White Box concept for waterproofing retaining walls and heavy duty roofs/podiums.
Advantages
High drainage capacity
High mechanical/impact resistance
Integral filtration layer
Resistant to all natural aggressive mediums in ground water and soil
Suitable for contact with soft water (aggressive to concrete)
Can be installed on damp and wet substrates
Sika®Drain-850 Geo forms a drainage channel in the space between the structural elements and the backfilling/ soil/substrate to allow water to be drained away
Sika Drain-850 Geo 2.44m x 12.5m
£472.58 (inc. VAT)
£393.82 (Ex. VAT)
16 company wide current stock level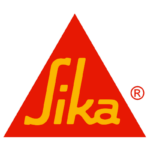 Reviews
Only logged in customers who have purchased this product may leave a review.