Sika Monotop 3020 25kg ( 626201 )
SKU: 003mt302025
Sika Monotop 3020 25kg ( 626201 )
£39.25 (inc. VAT)
£32.71 (Ex. VAT)
132 company wide current stock level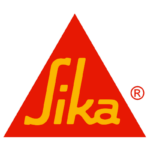 Sika Monotop 3020 25kg ( 626201 )
Description
Sika MonoTop®-3020 is a 1-part cementitious polymer modified low shrinkage surfacing/ finishing mortar. It contains recycled waste materials and can reduce the carbon footprint application activity calculations.
Uses
Sika MonoTop®-3020 may only be used by experienced professionals.
Thin layer render
Use as a concrete pore filler/ levelling mortar Repairing of minor defects (pores and honeycombed concrete)
Structures requiring a Class R3R2R1 mortar
For interior and exterior use
Advantages 
Uses recycled waste materials
Layer thickness 1–5 mm
Dust reduced
Application up to 5 mm in 1 layer on vertical and horizontal applications
High early strengths even at low temperatures
Good surface finishing
Low cracking sensitivity
Sulphate resistant
Hand and machine application (wet spray technique)
Very good resistance to water and chloride penetration
Compatible with Sikagard® overcoat systems
Ready to mix with water
Does not contain chlorides or other corrosion promoting additives
A1 fire rating Class R3 of EN 1504-3
Restoration work (Principle 3 method 3.1 and 3.3 of EN 1504-9)
Preserving or restoring passivity (principle 7 method 7.1 and 7.2 of EN 1504-9)
Sika Monotop 3020 25kg ( 626201 )
£39.25 (inc. VAT)
£32.71 (Ex. VAT)
132 company wide current stock level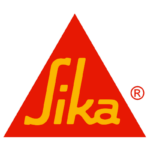 Reviews
Only logged in customers who have purchased this product may leave a review.