Sika Monotop 4012 25kg ( 626200 )
SKU: 003mt401225
Sika Monotop 4012 25kg ( 626200 )
£64.06 (inc. VAT)
£53.38 (Ex. VAT)
471 company wide current stock level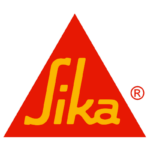 Sika Monotop 4012 25kg ( 626200 )
Description
Sika MonoTop®-4012 is a 1-part cementitious fibre reinforced low shrinkage repair mortar. It contains recycled waste materials and can reduce the carbon footprint application activity calculations.
Uses
Sika MonoTop®-4012 may only be used by experienced professionals. Repairs to all types of reinforced concrete structures and components for:
Buildings
Civil engineering structures
Marine structures
Dams
Structures requiring a Class R4 R3 R2 or R1 mortar
Interior and exterior use
Benefits
Uses recycled waste materials
Layer thickness 6–120 mm.
Sulphate resistant
Hand and machine application (wet spray technique)
Easy to apply
Very low shrinkage behaviour
Does not require a bonding primer
Low permeability
A1 fire rating
Class R4 of EN 1504-3
Restoration work (Principle 3 method 31 and 33 of EN 1504-9). Repair of spalling and damaged concrete in infrastructure and superstructure works.
Structural strengthening (Principle 4 method 44 pf EN 1504-9). Increasing the bearing capacity of the concrete structure by adding mortar.
Preserving or restoring passivity (Principle 7 method 71 and 72 of EN 1504-9) – Increasing cover with additional mortar and replacing contaminated or carbonated concrete.
Sika Monotop 4012 25kg ( 626200 )
£64.06 (inc. VAT)
£53.38 (Ex. VAT)
471 company wide current stock level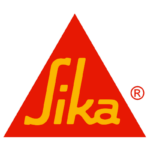 Reviews
Only logged in customers who have purchased this product may leave a review.