Sika X-Plug
£3.60 (inc. VAT)
£3.00 (Ex. VAT)
1594 company wide current stock level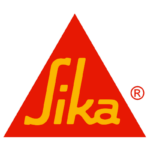 Sika X-Plug
Description
The X-Plug® is a mechanical plug specifically designed to SEAL the void formed in a concrete wall by the removal of a taper tie rod or pass through tie sleeve. With the X-Plug's mechanical design tightening of the stainless steel nut causes an expansion of the EPDM rubber plug increasing its diameter inside the taper tie void. This action simultaneously compresses the main body plug onto the bolt to create a liquid-tight seal between the plug and the wall of the taper tie void.
Uses
X-Plug® is used for waterproofing of tapered tie rods and pass-through sleeves in walls of water retaining or excluding structures.
Benefits
Easy to install
Seal taper tie voids without grout on either side of the plug to a head pressure rating of nearly 300 ft
304 stainless steel bolt is compression set at 50 lbs. into the rubber grommet to prevent spinning during installation
Xylan coating is applied to the stainless steel bolt to boost the corrosive resistance an extra 500-1000 hours in the ASTM B1117 Salt Spray Test
Available in six different sizes to accomodate all conventional taper ties
Sika X-Plug
£3.60 (inc. VAT)
£3.00 (Ex. VAT)
1594 company wide current stock level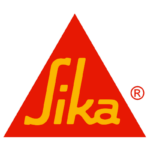 Reviews
Only logged in customers who have purchased this product may leave a review.