Febtank Plug 5kg
SKU: 027fws5
Febtank Plug 5kg
£12.67 (inc. VAT)
£10.56 (Ex. VAT)
0 company wide current stock level
Enquire Now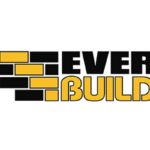 Febtank Plug 5kg
Description
Feb® Febtank Plug, when mixed with clean water, provides a ready-to-use ultra-rapid setting durable plugging compound for active water leaks in concrete and masonry. The material expands as it cures to form a  watertight seal with similar characteristics to concrete. Use on holes, joints and cracks. Sets both above and below the water level.
Uses
Feb® Febtank Plug is used to stop active water or seepage under pressure through joints, cracks and holes in
concrete or masonry, where a normal mortar would be washed away and resin mortars would not bond.
Areas of use include:
As a seal for construction joints or floor joints prior to basement tanking with FEBTANK SUPER.
For instant sewer connections.
For sealing cracks and construction joints in reservoirs and other water retaining structures.
For rapid anchoring of bolts, conduits, pipes, railings, sanitary equipment, etc.
Joint filling, pointing between concrete segments in concrete and brick tunnels, sewage systems, pipes
and mines.
Benefits
Ultra-rapid set, instant plugging of leaks.
Requires the addition of water only.
Expands as it sets, ensuring a permanent watertight seal.
Similar characteristics to, and compatible with, concrete.
Chloride-free.
Does not promote corrosion of the reinforcement.
Febtank Plug 5kg
£12.67 (inc. VAT)
£10.56 (Ex. VAT)
0 company wide current stock level
Enquire Now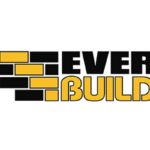 Reviews
Only logged in customers who have purchased this product may leave a review.