Stopseal LGS Intmsnt Lnr Seal upto 120mm Gap 147mmx125mmx1m
SKU: 175SSLGS120G147x125x1
Stopseal LGS Intmsnt Lnr Seal upto 120mm Gap 147mmx125mmx1m
£87.60 (inc. VAT)
£73.00 (Ex. VAT)
0 company wide current stock level
Enquire Now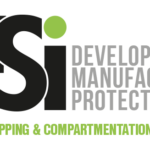 Stopseal LGS Intmsnt Lnr Seal upto 120mm Gap 147mmx125mmx1m
Description
Stopseal Linear Gap Seal is an elastomeric foam laminated with a graphite based intumescent layered on both sides. It is designed to perform as a 2 barrier in construction movement joints and is tested to EN 1366-4 and BS476. It is designed for linear installations in horizontal and vertical applications. Stopseal Linear Gap Seal is suitable for use between rigid horizontal and vertical fire resistant structural elements.
Stopseal Linear Gap Seal is a flexible that expands when exposed to heat. It can also be used as a fire barrier inside cable trunkings allowing for the installation of further cables.
Benefits
Fire resistance testing to EN 1366-4 + A1 : 2010 E 120 EI 120 and BS476.
Up to 120mins available.
Certifire 3rd Party Certification CF 507.
IET (IEE) 17th Edition Fire Stop Compliant to Regulation 527.1-3 – Electrical Installations.
BS 7671-2008 Chapter 42 & 52 – Electrical Installations Fire Resistance.
Acoustic Isolation to EN 10140 to 18dB.
Air Permeability testing to EN 1026 to 600Pa – 100Pa 3.3/1.7 m3/h/m2 with Flexi-Coat.
Tested in Rigid Block Wall Concrete and Masonary.
Tested in Rigid Concrete Floors.
Tested in Linear Joints up to 150mm wide.
Tested with Cable Trunking.
Joint movement capability of 50%.
Highly flexible.
Maintenance free.
Halogen free resists fungi and vermin.
Stopseal LGS Intmsnt Lnr Seal upto 120mm Gap 147mmx125mmx1m
£87.60 (inc. VAT)
£73.00 (Ex. VAT)
0 company wide current stock level
Enquire Now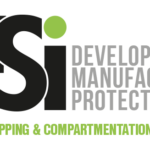 Reviews
Only logged in customers who have purchased this product may leave a review.