Thioflex 555 Machine Grade Grey 30ltr
SKU: 002555mg30
Thioflex 555 Machine Grade Grey 30ltr
£682.58 (inc. VAT)
£568.82 (Ex. VAT)
1 company wide current stock level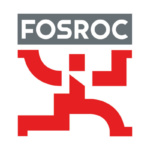 Thioflex 555 Machine Grade Grey 30ltr
Description:
Thioflex 555 is a two component, polysulfide self-levelling type sealant product designed to meet requirements in pavement applications. Machine Grade Product is ideal for ultra fast return to service and should be applied through a suitable metered application machine, by specialist applicators – details on request.
The product retains its movement accommodation of 35% on butt joints throughout temperature extremes. It does not harden in cold weather nor become excessively soft in hot conditions.
The width/depth ratio of the seal should be 1:1 to 1½:1 subject to a minimum 10mm depth of sealant (example, contraction joint: 15mm wide x 13mm depth; expansion joint: 25mm wide x 20mm depth).
Uses:
Polysulfide sealant for the sealing and maintenance of joints in concrete roads, concrete runways and hard standings. Particularly suitable for sealing areas where fuel spillage might occur such as aircraft fuelling areas, oil terminals, garage forecourts, parking and cargo areas. Available in machine grade (ultra fast setting) and hand grade (fast setting).
Advantages:
 Machine applied grade for ultra fast safe application
 High extrusion rates
 Rapid return to service
 Available in hand grade
 Fuel and hydraulic fluid resistance
 Jet blast resistance
 Polysulfide – high stress relaxation
 High resilience
 Resistant to stone/ dirt pickup
 High durability and long service life
 High movement accommodation
Thioflex 555 Machine Grade Grey 30ltr
£682.58 (inc. VAT)
£568.82 (Ex. VAT)
1 company wide current stock level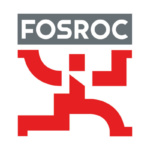 Reviews
Only logged in customers who have purchased this product may leave a review.