Tuffbed 2-Pack (Green Bag) 25kg
SKU: 079tb2p
Tuffbed 2-Pack (Green Bag) 25kg
£27.78 (inc. VAT)
£23.15 (Ex. VAT)
243 company wide current stock level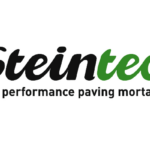 Tuffbed 2-Pack (Green Bag) 25kg
Description
tuffbed 2-pack is a high performance bedding mortar exceeding the requirements of BS7533 for type A and type B mortars. This two-part product requires no pre-drying or pre-blending of the aggregate content. The binder is packaged separately avoiding the need for energy intensive central processing. This reduces overall energy use and haulage. All mixing is carried out on site which makes tuffbed 2-pack suitable for commercial and larger public realm projects. Bedding depths of between 30mm and 70mm can be placed in a single layer. Greater depths can be achieved by placing successive layers. Optimum versatility and workability is achieved with a minimum layer depth of 30mm.
It is a requirement of BS7533 part 7 that 'The laying course should be frost resistant and allow the passage of water through it after it has cured'. tuffbed 2-pack meets this requirement and ALL other requirements of BS7533.
Benefits
Fully water permeable and frost resistant 
Low carbon footprint
40 min working time (10°C)
Sustainable
30-70mm bedding depth 
Helps prevent moisture related paving issues
Complies with BS 7533 type A & type B requirements
Tuffbed 2-Pack (Green Bag) 25kg
£27.78 (inc. VAT)
£23.15 (Ex. VAT)
243 company wide current stock level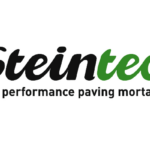 Reviews
Only logged in customers who have purchased this product may leave a review.