Watco Concrex Carbon Fibre 10kg
SKU: 092ccstd10
Watco Concrex Carbon Fibre 10kg
POA
POA
0 company wide current stock level
Enquire Now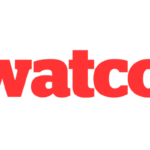 Watco Concrex Carbon Fibre 10kg
Description:
Watco Concrex gives superior strength and durability to any repair due to its unique resin rich formulation. We know our customers are going to put it to the test with constant heavy traffic, so our formula includes an epoxy novolac resin blend – the expensive component that binds the material and gives it its industrial toughness. We haven't just thought about the resin though. Every component in the Concrex formula has been chosen to achieve unrivalled strength. We've used several sand particle sizes that interlock together for a stronger bond and a smoother finish. This combination means that you can carry out repairs down to a feather edge without the need for a primer.
We recommend using Watco Tack Coat for intricate repairs or high-impact areas such as broken expansion joint edges, step nosings or when applied as a thin screed (5mm thick) for resurfacing. Using Tack Coat in these situations not only ensures complete adhesion, but it makes it easier for you to get a professional finish.
For over 50 years, Concrex has been the leading epoxy repair mortar and millions of kilos of it are reinforcing and protecting concrete floors, steps and ramps across Europe and the rest of the world. It should be regarded as permanent, which is why we consider it the benchmark for repairing concrete. It's a versatile formula that results in a granite-hard finish that is impervious and non-dusting. After all, it's what you should expect from our top performing repair mortar.
Uses:
Holes
Spalled expansion joints
Worn floors
Damaged steps
Fitting guide rails
Reforming a slope
Features:
Epoxy novolac resin formula for added chemical resistance and mechanical strength
It comes part mixed which makes it quicker and easier to use on site
Includes a grey curing agent, so it's easy to tell when it is thoroughly mixed
Outstanding strength and should be regarded as permanent
Can be moulded into shape, making it ideal for repairing damaged step nosings
Takes heavy traffic after 12-16 hours at 20°C. Full strength achieved at 5mm thick
Watco Concrex Carbon Fibre 10kg
POA
POA
0 company wide current stock level
Enquire Now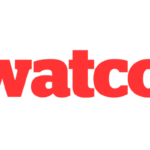 Reviews
Only logged in customers who have purchased this product may leave a review.