Watco Surestep Roll Extra Coarse Black 4.5m x 1m
SKU: 092SSRECB4.5x1
Watco Surestep Roll Extra Coarse Black 4.5m x 1m
POA
POA
0 company wide current stock level
Enquire Now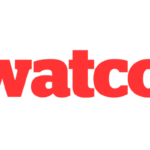 Watco Surestep Roll Extra Coarse Black 4.5m x 1m
Description:
Watco Surestep® Treads are an easy and highly effective way to improve safety on internal or external steps. Conformable Surestep®
Treads have a flexible aluminium backing which conforms to textured surfaces. Watco Surestep® Roll is a quick and easy solution for
a long-lasting, slip resistant surface on paths and gangways. Watco Surestep® Tiles make slippery floor tiles safe. Ideal for 6″ quarry
tiles or similar.
These tough tapes and treads have a top surface of resin-bonded aluminium oxide for a long lasting gritty finish, making slippery
steps, floors and ramps safe. A heavy layer of pressure sensitive, water-resistant adhesive bonds the PVC backing to all smooth, nonporous
surfaces. You will need Watco Safety Tape Primer for dusty or porous surfaces and Watco Safety Tape Edge Sealer if the area
gets very wet. It helps stop water penetrating under the adhesive.
Watco Anti Slip GRP Treads are coated with a coarse carborundum grit which is extremely hard-wearing and provides superior slip
resistance, particularly in the wet, making them an excellent choice for external applications. The edges are chamfered to minimize
trip hazards. The tough GRP base is resistant to rotting, warping, swelling, sunlight and extreme temperatures. For uneven surfaces
Watco Adhesive Mastic is recommended in addition to screw fixing to help prevent rocking or drumming.
Features :
• Self adhesive* – easy to apply
• Water resistant pressure sensitive adhesive backings
• Suitable for industrial and commercial use
• Help meet the requirements of the Disability Discrimination Act (DDA) and 2004 Building Regulations
Watco Surestep Roll Extra Coarse Black 4.5m x 1m
POA
POA
0 company wide current stock level
Enquire Now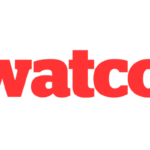 Reviews
Only logged in customers who have purchased this product may leave a review.