Cemprotec 851 F White (A & B) 30kg
SKU: 015CP851FW30
Cemprotec 851 F White (A & B) 30kg
£219.47 (inc. VAT)
£182.89 (Ex. VAT)
0 company wide current stock level
Enquire Now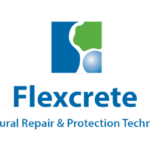 Cemprotec 851 F White (A & B) 30kg
Description:
CEMPROTEC 851F is a two component, thixotropic, polymer modified, cementitious waterproofing coating. It cures to form a durable, highly alkaline coating with a good degree of flexibility to protect concrete and other mineral substrates from the effects of water ingress, chlorides, and carbonation.
Advantages:
Incorporates the latest proven cement chemistry, metakaolin, fibre and styrene acrylic copolymer technology.
Pre-packaged material only requiring mixing on-site.
Brush, trowel or spray applied normally in two coats. Roofs and decks only require a single coat application.
Excellent adhesion to sound prepared concrete.
Dense matrix offers low permeability to water at 10 bar positive and negative pressure and very high diffusion resistance to a carbon dioxide gas and chloride ions.
Protects concrete in sulphate contaminated ground conditions.
Non-toxic when cured and listed as authorised for use under Regulation 31 for use in the supply of drinking water.
Easily overcoated with specialist membranes to provide further protection and aesthetic properties.
Cemprotec 851 F White (A & B) 30kg
£219.47 (inc. VAT)
£182.89 (Ex. VAT)
0 company wide current stock level
Enquire Now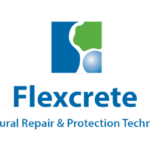 Reviews
Only logged in customers who have purchased this product may leave a review.