Expansion Joint Foam Strip 10mm x 175mm x 10mtr
SKU: 072EJF10x175x10
Expansion Joint Foam Strip 10mm x 175mm x 10mtr
POA
POA
77 company wide current stock level
Enquire Now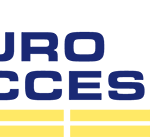 Expansion Joint Foam Strip 10mm x 175mm x 10mtr
Description
Euro Accessories Expansion Joint Foam is a closed cell polyethylene foam used as a joint filler, joint former, non-load transfer filler, grout check, stop-end, insulant and many more applications.
It is compressible yet semi-rigid, strong and non absorbent. Our Joint Foam is light, clean and easy to use and it can be used on all normal building surfaces. It is highly resistant to most site chemicals and oils with weathering and ozone resistance.
Euro Accessories Expansion Joint Foam Strips are used to form expansion joints in concrete slabs and brickwork. It is left in the joint as it reduces compressive stresses.
Expansion Joint Foam Strip 10mm x 175mm x 10mtr
POA
POA
77 company wide current stock level
Enquire Now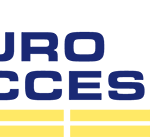 Reviews
Only logged in customers who have purchased this product may leave a review.