Flexcrete Monopour PC6 Repair Mortar 25kg
SKU: 015MPPC625
Flexcrete Monopour PC6 Repair Mortar 25kg
£37.86 (inc. VAT)
£31.55 (Ex. VAT)
0 company wide current stock level
Enquire Now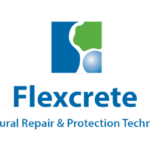 Flexcrete Monopour PC6 Repair Mortar 25kg
Description:
A single component water-based (VOC free) high performance polymer modified non-shrink cementitious formulation.
Intercrete 4806 is a micro-concrete with a maximum aggregate size of 6mm (240mils) for larger depths up to 200mm (~8 inches).
Uses:
Specifically designed for the structural repair of large areas of concrete and heavy duty applications beneath base plates plinths and stanchion bases where a pourable or flowable material is required.
Intercrete 4806 utilises a dual expansion mechanism which compensates for shrinkage in the plastic and hardened state and cures rapidly to give high early and long term strength development enabling quick reinstatement.
The dense matrix provides excellent protection from the ingress of acid gases moisture and chlorides.
Flexcrete Monopour PC6 Repair Mortar 25kg
£37.86 (inc. VAT)
£31.55 (Ex. VAT)
0 company wide current stock level
Enquire Now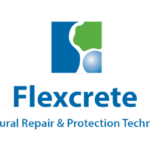 Reviews
Only logged in customers who have purchased this product may leave a review.