webercem spray RS 25kg
SKU: 001rs
webercem spray RS 25kg
£18.00 (inc. VAT)
£15.00 (Ex. VAT)
0 company wide current stock level
Enquire Now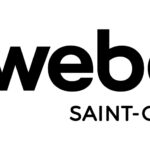 webercem spray RS 25kg
Description:
webercem spray RS is a ready-to-use, polymer-modified, dry-sprayed concrete able to achieve very rapid early set, ideal for concrete repairs where time constraints demand early strength gain.
The material contains inert limestone aggregates, dust suppressants and accelerators. The formulation is designed for the dry spray process method of application with reduced rebound and excellent sprayability. Conforms with BS EN 1504-3 as a Class R4 repair product.
Features & Benefits:
Rapid setting concrete allows work to continue in tidal zones
Rapid set prevents wash out from tidal action or flowing water
Economical with low rebound
High-build – up to 150 mm thickness can be applied in one pass to vertical faces
Good adhesion to concrete substrates
Non reactive aggregate complying with HA Clause 1704
Total chloride ion content is less than 0.05%. No calcium chloride or admixtures containing chloride salts are used.
Good resistance to salts absorption
Uses:
Rapid repairs to structures within tidal zones
Repairs to dock walls
Repairs to coastal structures
Structural repairs to jetties, piers, sea walls, quays and docks
Repairs to river bridge abutments or piers
Primary linings to underground workings
Structural repairs to concrete beams, columns and soffits
Repairs to railway bridge and viaduct soffits
webercem spray RS 25kg
£18.00 (inc. VAT)
£15.00 (Ex. VAT)
0 company wide current stock level
Enquire Now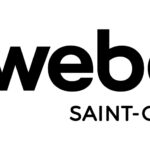 Reviews
Only logged in customers who have purchased this product may leave a review.