Flexcrete Unimatch Class R1 Repair Mortar Grey 25kg
SKU: 015UMG25
Flexcrete Unimatch Class R1 Repair Mortar Grey 25kg
£84.48 (inc. VAT)
£70.40 (Ex. VAT)
0 company wide current stock level
Enquire Now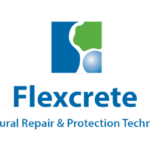 Flexcrete Unimatch Class R1 Repair Mortar Grey 25kg
Description:
A single component water-based (VOC free) cosmetic grade polymer modified cementitious mortar suitable for the repair of damaged honeycombed or spalled concrete.
Intercrete 4808 is highly waterproof and exhibits good build characteristics which can be used in vertical overhead and other difficult areas of repair without the need for primers or supports.
Colour and texture matching is easily achieved by mixing Grey and White grades at different ratios using trial mixes.
Coloured aggregates and concrete pigments can also be blended in.
Uses:
Specifically designed for rapid cosmetic repairs to in-situ and pre-cast concrete where repairs need to be colour matched to the parent concrete to provide a highly aesthetic finish.
Intercrete 4808 demonstrates rapid strength development achieving over 9MPa in 2 hours.
Ultimate physical properties of cured materials are similar to base concrete.
Not suitable for repairs deeper than 25mm (1.0 inch).
CE-marked in accordance with BS EN 1504-3 Class R1. Suitable for repair methods 3.1 as defined by BS EN 1504-3.
Flexcrete Unimatch Class R1 Repair Mortar Grey 25kg
£84.48 (inc. VAT)
£70.40 (Ex. VAT)
0 company wide current stock level
Enquire Now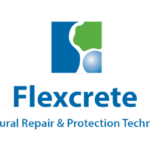 Reviews
Only logged in customers who have purchased this product may leave a review.