Mapei Primer G 5kg
SKU: 096PG5
Mapei Primer G 5kg
POA
POA
0 company wide current stock level
Enquire Now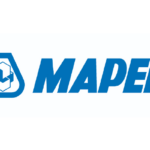 Mapei Primer G 5kg
Description
Primer G is a water dispersion of special synthetic resins which, once applied to any surface, dry to form a flexible, compact, shiny coating which consolidates the surface, where needed. Primer G also improves the adhesion of smoothing compounds, paint, adhesive for wall paper, adhesive for tiles and mortar for renders. The film of Primer G on the surface of gypsum or cement, prevents any chemical reaction between sulphates and the cement alluminates of the tile adhesives which, in the presence of moisture, leads to the formation of the salt "ettringite'' which is the cause of tiles breaking away from gypsum substrates
Applications
Preparing cement-based surfaces prior to smoothing with self-levelling or thixotropic smoothing compounds.
Between layers of smoothing compounds once the first coat is perfectly dry.
On gypsum plasters prior to smoothing with cementitious products.
On anhydrite surfaces prior to applying cement based products.
On cementitious renders prior to smoothing with gypsum based products.
On gypsum walls as a fixative for wallpaper adhesives.
Before installing ceramic tiles with cementitious adhesives on:
Gypsum plasters and sprayed gypsum;
Prefabricated gypsum panels;
Pibrous-gypsum panels;
Anhydrite screeds.
Treating gypsum walls, chipboard, cement fibre boards, foamed concrete, renders etc. prior to papering or painting.
Uses
For treating gypsum surfaces prior to fixing ceramic tiles.
As an anchoring coat for gypsum-based sprayable plasters.
To improve the bonding of smoothing compounds on cement, gypsum, asphalt, ceramic and marble surfaces cement based and calcium sulphate-based screeds and asphalt.
To provide uniform absorption in cementitious or gypsum surfaces.
Mapei Primer G 5kg
POA
POA
0 company wide current stock level
Enquire Now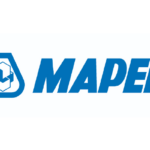 Reviews
Only logged in customers who have purchased this product may leave a review.