Nitomortar S Industrial 16kg
SKU: 002nmsind
Nitomortar S Industrial 16kg
£183.14 (inc. VAT)
£152.62 (Ex. VAT)
0 company wide current stock level
Enquire Now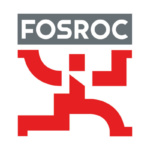 Nitomortar S Industrial 16kg
Description:
Nitomortar S is based on a high quality solvent-free epoxy resin system. The special silica aggregates provide high strength and excellent abrasion resistance. Nitomortar S is a three-component material supplied in pre-weighed quantities ready for on-site mixing and use.
Uses:
For the fast and permanent reinstatement of concrete, particularly where high strength, abrasion-resistance and resistance to chemicals is required. The product is designed for horizontal use but can be applied vertically, although generally in thinner sections. It is ideally suited for acid tanks, sea walls, industrial floors and for use as a bedding mortar. Nitomortar S can be used for emergency repairs where fast strength gain is important. When properly compacted, the mortar is highly impermeable.
Advantages:
 High ultimate strength — suitable for structural use
 Early development of strength minimises disruption
 Abrasion-resistance — suitable for heavily trafficked areas
 Highly resistant to a wide range of chemicals
 Cured product is highly impermeable to water when 'tight trowel' finished
 Typically twice as strong as good quality concrete
 Pre-weighed components ensure consistency
Nitomortar S Industrial 16kg
£183.14 (inc. VAT)
£152.62 (Ex. VAT)
0 company wide current stock level
Enquire Now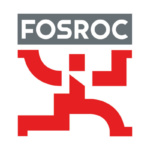 Reviews
Only logged in customers who have purchased this product may leave a review.