Parex Cable Grout 20kg (TG108)
SKU: 039cg25
Parex Cable Grout 20kg (TG108)
POA
POA
11 company wide current stock level
Enquire Now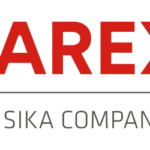 Parex Cable Grout 20kg (TG108)
Description
Cable Grout is a specially formulated Portland cement powder mix designed for the grouting of cables in post-tensioned concrete for EN 446(2007) and CARES Appendix PT10 procedures.
The mix design consists of a blend of fine and ultra fine cements plus a set of synergistic admixtures. The grout powder is packaged in 20kg durable moisture resistant bags ready for onsite mixing. The material readily mixes with water to produce a particularly fluid flowing grout which will penetrate and fill fine voids within and around the cables then harden without shrinking to give a high strength product.
Particular advantages of the product include quick and easy mixing with water producing a flowing mix which promotes  penetration into confined spaces. The grout is shrinkage compensated and contains a powerful corrosion inhibitor to protect the cables. Once hardened and cured high compressive strengths are achieved giving resistance to static and dynamic stresses. Cable Grout has a total chloride sulphate and sulphide-ion content below that specified in EN 447 and CARES PT10.
Uses
Grouting of cable ducts voids and fine fissures.
Support of cable anchor plates and ground anchors.
To provide bearing or contact between structural elements.
Grouting behind shafts and tunnel linings.
Underpinning loose floor and road slabs.
Parex Cable Grout 20kg (TG108)
POA
POA
11 company wide current stock level
Enquire Now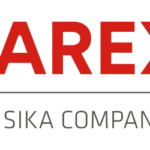 Reviews
Only logged in customers who have purchased this product may leave a review.