Ardex A 125 22kg
SKU: 005A12522
Ardex A 125 22kg
£26.96 (inc. VAT)
£22.47 (Ex. VAT)
0 company wide current stock level
Enquire Now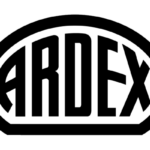 Ardex A 125 22kg
Description:
ARDEX A 125 is a grey, cement-based, fine coat finishing render, fairing coat and fine repair mortar. Suitable for the rapid repair of many types of surface imperfections, voids and damage. It is mixed with water to produce an easily-worked, slump-free mortar which dries to a hard wearing, water and weather resistant finish, with a smooth, dense surface suitable for painting.
Features:
 Polymer Modified Fast Track Cementitious Fairing Coat and Fine Repair Mortar
 Ideal for the vertical and overhead repair of surface defects and damage – Apply 0-5mm
 Finishes to a smooth surface suitable for painting
 Fast track – ready to receive decorative finishes the next day
 Extended pot life of 4 hours
 Provides a hard wearing surface
 Water and weather resistant
 Suitable for internal and external locations
 Non-combustible – Reaction to fire Class A1 (EN3501-1)
Use:
ARDEX A 125 can be used for levelling and smoothing over surface irregularities on vertical and overhead backgrounds such as concrete, brickwork, blockwork and previously applied cement/sand renders. Finishes to a smooth wearing surface that can be left exposed and is also suitable to receive paints and other cement-resistant decorative coatings. It is suitable for internal and external use, and is an ideal solution for areas subject to moisture, such as swimming pool halls and underground tunnels.
Ardex A 125 22kg
£26.96 (inc. VAT)
£22.47 (Ex. VAT)
0 company wide current stock level
Enquire Now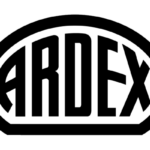 Reviews
Only logged in customers who have purchased this product may leave a review.