Intercrete 4800 (Monomix WS) 25kg
SKU: 015MMWS25
Intercrete 4800 (Monomix WS) 25kg
£79.97 (inc. VAT)
£66.64 (Ex. VAT)
0 company wide current stock level
Enquire Now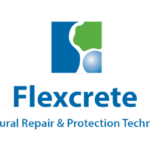 Intercrete 4800 (Monomix WS) 25kg
Description:
A single component, water-based (VOC-free), polymer modified, fibre reinforced, low density cementitious repair mortar.
The thixotropic nature of the product enables easy high build hand and trowel application for the structural repair of voids and the rendering and re-profiling of vertical, horizontal and overhead surfaces.
Intercrete 4800 is supplied as a single pack system requiring only the addition of clean water. A wet spray version is also available.
Uses:
Specifically designed for the general purpose structural repair and reinstatement of concrete in single coat applications up to 80mm (3.15 inches) in a single layer.
Intercrete 4800 offers low permeability to water at 10 bar positive and negative pressure along with excellent resistance to carbon dioxide gas and chloride ion diffusion.
CE-marked in accordance with BS EN 1504-3, Class R3. Suitable for repair methods 3.1, 3.3, 7.1, 7.2 as defined in BS EN 1504-3.
Intercrete 4800 (Monomix WS) 25kg
£79.97 (inc. VAT)
£66.64 (Ex. VAT)
0 company wide current stock level
Enquire Now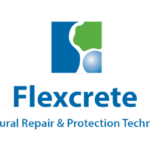 Reviews
Only logged in customers who have purchased this product may leave a review.