Renderoc FC 25kg
SKU: 002fc
Renderoc FC 25kg
£51.66 (inc. VAT)
£43.05 (Ex. VAT)
52 company wide current stock level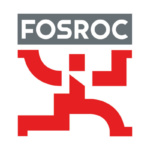 Renderoc FC 25kg
Description:
Renderoc FC is designed for vertical and overhead use to infill honeycombing and voids up to 3 mm deep in the surface of concrete which is not trafficked and is subsequently coated.
Renderoc FC is supplied as a ready to use blend of dry powders requiring only the site addition of clean water to produce a highly consistent cementitious fairing mortar. The material is based on a blend of cements, graded aggregates, special fillers and chemical additives to provide a material with good handling characteristics, while minimising water demand.
The product exhibits excellent thermal compatibility with concrete and is fully compatible with other Renderoc mortars and Dekguard coatings.
Uses:
Renderoc FC is designed for application in thin layers to produce a fair-faced appearance to concrete surfaces or masonry surfaces in readiness to receive a protective/decorative coating. Surface imperfections up to 3 mm in depth can be filled with the scrape-coat application. Voids of greater depth should be separately filled as a prior operation, again limiting the material thickness to 3 mm. Alternatively, consideration should be given to the use of Renderoc RP252 reprofiling and protection mortar. Where higher compressive strengths and low permeability characteristics are required, Renderoc RP 252 or Renderoc ST05 should be used. Renderoc FC can also be used in association with other Renderoc mortars.
Renderoc FC is suitable for repair method 3.1 as defined by BS EN 1504-3.
Advantages:
 Compatibility with structural and non-structural concrete of compressive strength 20 – 45 MPa
 Polymer-modification provides extremely low permeability to water, carbon dioxide and chlorides
 Excellent bond to concrete
 Can be applied quickly and efficiently
 One component, pre-bagged to overcome site-batched variations
 Contains no chloride admixtures
Renderoc FC 25kg
£51.66 (inc. VAT)
£43.05 (Ex. VAT)
52 company wide current stock level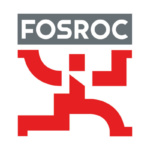 Reviews
Only logged in customers who have purchased this product may leave a review.