Sika Carboshear L4/30/70 300mm x 700mm
SKU: 003CSL300x700
Sika Carboshear L4/30/70 300mm x 700mm
POA
POA
0 company wide current stock level
Enquire Now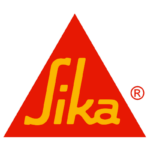 Sika Carboshear L4/30/70 300mm x 700mm
Description
Sika® CarboShear® L are corrosion resistant carbon fibre shear links, designed for strengthening concrete structures in shear and to anchor Sika® CarboDur® plates at their ends. They are part of the Sika® CarboDur® CFRP Strengthening System. Sika® CarboShear® L shear links are bonded as external reinforcement using Sikadur®-30 epoxy resin based adhesive for normal, or Sikadur®-30 LP epoxy resin based adhesive for elevated temperatures during application. For fixing into the anchorage holes, Sika AnchorFix®-3+ can also be used. Refer to the relevant Product Data Sheet for more detailed information about each of these adhesives.
Uses
Sika® CarboShear® L profiles are used to improve, increase or repair the performance and shear resistance of structures for:
Increased Load Carrying Capacity::
Increasing the load capacity of beams.
For the installation of heavier machinery.
For changes in building use.
Damage to structural elements due to:
Deterioration of the original construction materials
Steel reinforcement corrosion
Accidents (Vehicle impact, earthquakes, fire etc.)
Improvement of serviceability and durability:
Reduced deflection and crack width
Stress reduction in the steel reinforcement
Improved fatigue resistance
Change of the structural system:
Removal of walls and / or columns
Removal of floor and wall sections to create access / openings
Changed design philosophy
To repair design or construction defects such as:
Insufficient / inadequate reinforcement
Insufficient / inadequate structural depth
Advantages
Tested anchorage system.
Non corroding
Very high strength and durability
Shear and bursting enhancement.
Sika Carboshear L4/30/70 300mm x 700mm
POA
POA
0 company wide current stock level
Enquire Now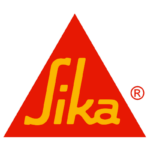 Reviews
Only logged in customers who have purchased this product may leave a review.