Sika Injection 307 21.85kg
SKU: 003I30721.85
Sika Injection 307 21.85kg
POA
POA
0 company wide current stock level
Enquire Now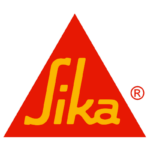 Sika Injection 307 21.85kg
Description
Sika® Injection-307 is a very low viscous, elastic polyacrylic injection resin with a versatile and adjustable reaction time.
Uses
Sika® Injection-307 is used for crack and joint injection
Sika® Injection-307 is used for the injection of SikaFuko® injection hoses to seal construction joints
Sika® Injection-307 is used to seal water-bearing cracks and voids
Sika® Injection-307 is used for making new sealing walls (curtains) in damp or water saturated ground conditions, situated in close proximity to the building component or within the building structure
Sika® Injection-307 is used as a post-construction, external injection sealing system for construction and limited movement expansion or drainage pipe joints, that are, or will be, covered with damp or water saturated soil
Sika® Injection-307 can also be used for the repair by injection of damaged waterproofing membranes (single and double layer system)
Advantages
Providing passivising environment for embedded steel reinforcement
Adjustable curing time between 5 and 50 minutes
Permanently elastic, can absorb limited movements
Capable of reversibly absorbing (swelling) and releasing (shrinking) moisture
Solvent free acrylic resin
Very low viscosity comparable to water Cured Sika® Injection-307 is insoluble in water and hydrocarbons and resistant to alkalis.
Sika Injection 307 21.85kg
POA
POA
0 company wide current stock level
Enquire Now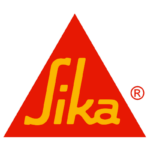 Reviews
Only logged in customers who have purchased this product may leave a review.