Sika MonoTop 620 25kg
SKU: 003mt62025
Sika MonoTop 620 25kg
£25.79 (inc. VAT)
£21.49 (Ex. VAT)
0 company wide current stock level
Enquire Now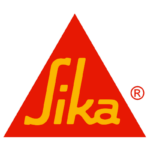 Sika MonoTop 620 25kg
Description
Sika MonoTop®-620 is a polymer modified surfacing/finishing structural repair mortar, ready to mix, meeting the requirements of class R3 of the EN 1504-3.
Uses
Sika MonoTop®-620 can be applied with or withour a reinforcement matt, over concrete or mortar surfaces or over Sika Monotop® mortars.It is suitable for the following uses:
Use as a concrete/ mortar pore sealler or levelling mortar
Thin layer render over vertical or horizontal structural elements
Repairing of minor defects (pores and honeycombed concrete)
Restoration of edges and joints
Suitable for restoration work (Principle 3, method 3.1 and 3.3 of EN 1504-9)
Advantages
Easy to apply
Class R3 of EN 1504-3
Adjustable consistency to improve workability
Compatible with Sika® FerroGard® corrosion inhibitor
Does not require a bonding primer even when manually applied
Suitable for hand and machine application
Low shrinkage behavior
Non-corrosive
A1 fire rating
Sika MonoTop 620 25kg
£25.79 (inc. VAT)
£21.49 (Ex. VAT)
0 company wide current stock level
Enquire Now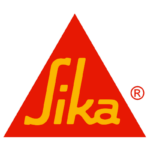 Reviews
Only logged in customers who have purchased this product may leave a review.