Intercrete 4871 (Steel Reinforcement Protector 841) 5kg
SKU: 015SRP8418
Intercrete 4871 (Steel Reinforcement Protector 841) 5kg
£72.00 (inc. VAT)
£60.00 (Ex. VAT)
18 company wide current stock level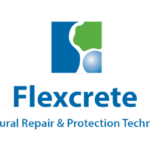 Intercrete 4871 (Steel Reinforcement Protector 841) 5kg
Description:
A two component, water based, polymer modified cementitious anti-corrosive coating.
Uses:
For the protection of steel reinforcement.
It cures to form a highly alkaline coating with a degree of elasticity which protects the steel from acid gases, moisture and chlorides.
Tolerant of lower levels of steel preparation.
CE-marked in accordance with BS EN 1504-7. Suitable for reinforcement corrosion protection principles 11.1, 11.2 as defined in BS EN 1504-7.
Intercrete 4871 (Steel Reinforcement Protector 841) 5kg
£72.00 (inc. VAT)
£60.00 (Ex. VAT)
18 company wide current stock level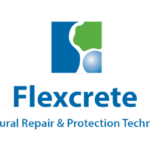 Reviews
Only logged in customers who have purchased this product may leave a review.