Mapei Primer 3296 10kg
SKU: 096P329610
Mapei Primer 3296 10kg
POA
POA
0 company wide current stock level
Enquire Now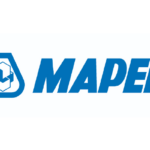 Mapei Primer 3296 10kg
Description
An acrylic primer in water dispersion with high penetration, for consolidating porous and unsound surfaces, and anti-dust properties for screeds. If it is used as a primer for self-levelling smoothing products, it reduces the formation of pinholes, prevents the product from drying too quickly, helps it to level off and improves its bonding properties to the substrate.
Primer 3296 is an odourless, non-irritating product in water dispersion, suitable for application in areas where there are people present or in the vicinity of habitations. Substrates consolidated with Primer 3296 are not damaged by climatic attack (rain, humidity, sunlight etc.), and the consolidation effect makes them even more long-lasting.
Applications
Preparation of screeds with a powdery surface before laying wooden flooring with vinyl adhesives.
Anti-dust primer for cementitious surfaces.
Primer for levelling and smoothing cement.
Impregnation of cement based grouts with a powdery surface to reduce their porosity and absorbency (for indoor use).
Consolidation of surfaces for cementitious renders, tuff and sandstone.
Impregnation of existing internal brick walls and ceilings etc. to eliminate the dust.
Uses
Primer 3296 is for consolidating and improving the characteristics of weak, crumbly or powdery surfaces. It is also suitable for outdoor use for consolidating the surface of concrete slabs, screeds, renders, bricks, sandstone, tuff, cement and lime-based decorative mortar.
Mapei Primer 3296 10kg
POA
POA
0 company wide current stock level
Enquire Now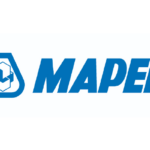 Reviews
Only logged in customers who have purchased this product may leave a review.