Nitocote EN901 Grey 4ltr
SKU: 002ncen904g
Nitocote EN901 Grey 4ltr
£509.58 (inc. VAT)
£424.65 (Ex. VAT)
0 company wide current stock level
Enquire Now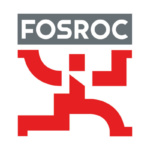 Nitocote EN901 Grey 4ltr
Description:
Nitocote EN901 is a solvent free highly crosslinked high build epoxy novolac based coating. Nitocote EN901 is a two-part grey material applied by brush or roller. It is formulated to be applied in two coats to achieve a minimum total-dry-film thickness of 400 microns. Higher thickness can be specified.
Uses:
Nitocote EN901 is an epoxy novolac coating designed to provide protection to concrete and steel structures in aggressive chemical conditions. The material is particularly suitable in wastewater treatment desalination food processing electric power chemical manufacturing fertiliser and insecticide plants petroleum refineries and pulp and paper mills.
Nitocote EN901 may be used with or without Nitoflor FC Antislip grains as a heavy-duty floor coating in applications such as chemical processing and drum storage areas loading docks and ramps. It may also be used in conjunction with glass fibre cloth to increase the thickness of the system or to reinforce structures subjected to aggressive chemicals.
Advantages:
 100% solids solvent free
 Exhibits excellent chemical resistance in pH levels ranging from 1-14 at 25°C
 Excellent adhesion to properly prepared concrete mild steel and other substrates
 Excellent abrasion resistance
Nitocote EN901 Grey 4ltr
£509.58 (inc. VAT)
£424.65 (Ex. VAT)
0 company wide current stock level
Enquire Now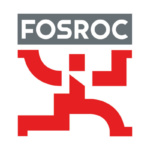 Reviews
Only logged in customers who have purchased this product may leave a review.