rbs Formseal 5Ltr
SKU: 004FS5
rbs Formseal 5Ltr
£72.02 (inc. VAT)
£60.02 (Ex. VAT)
0 company wide current stock level
Enquire Now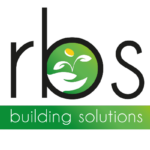 rbs Formseal 5Ltr
Description:
rbs Formseal is a polyurethane coating specifically formulated to give formwork an impervious and protective finish. rbs Formseal is designed for sealing and protecting general formwork enabling multiple re-use. It will leave a tough, flexible coating improving the life expectancy of the formwork. Quick drying and applied by brush or roller.
Features:
 Single coat application.
 Easy to apply by brush or roller.
 Improves formwork release.
 Life of formwork greatly increased.
 Provides a uniform surface and eliminates moisture absorption.
 Stripping and cleaning time of formwork greatly reduced.
 All surfaces must be clean and untreated.
 Apply an even coat of rbs Formseal with a brush or roller to the face and edge preferably with the formhorizontal.
 Apply a second coat 1-4 hours later or as soon as the first coat is dry.
 If applying a second coat more than 12 hours later, lightly sand the first coat prior to the second application.
 Stack formwork separately in a well ventilated area.
 Allow to cure for at least 48 hours before use.
 Clean all equipment with rbs Sitewash.
rbs Formseal 5Ltr
£72.02 (inc. VAT)
£60.02 (Ex. VAT)
0 company wide current stock level
Enquire Now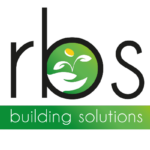 Reviews
Only logged in customers who have purchased this product may leave a review.