Renderoc ST 05 Kit Grey (20kg + 5L)
SKU: 002st05k
Renderoc ST 05 Kit Grey (20kg + 5L)
£90.59 (inc. VAT)
£75.49 (Ex. VAT)
77 company wide current stock level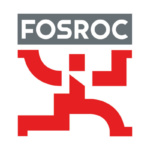 Renderoc ST 05 Kit Grey (20kg + 5L)
Description:
Renderoc ST 05 consists of powder and polymer components. The powder is added to the liquid, the mixing ratio depends on the required consistency and use. The consistency of the product may be adjusted as required for application by trowel, brush or roller, in thicknesses from 0-5mm in a single layer.
The powder consists of a blend of cements, graded aggregates and chemical additives, with a maximum grain sizes of 0.5 mm.
The liquid component, based on modified acrylic polymers, gives Renderoc ST 05 a creamy consistency with extremely good application and barrier characteristics.
The product exhibits excellent thermal compatibility with concrete and is fully compatible with other Renderoc mortars and Dekguard coatings.
Uses:
Renderoc ST 05 is a polymer modified cementitious material for application to concrete, masonry, brick/blockwork and mild steel. Renderoc ST 05 can be applied to floors, walls and ceilings, both indoors and outdoors.
It can be used as a thin-section repair mortar for discrete patch repairs, for filling of blowholes and other imperfections and as a reprofiling mortar / fairing coat over large areas. After curing the material can either be left as a self-finish or overcoated. Renderoc ST 05 acts as a chloride and carbonation barrier, it can therefore be used to increase or restore effective cover to steel reinforcement at substantially lower application thickness than normal concrete.
As a moisture barrier it provides both active and passive water pressure resistance as well as resistance to aggressive ground water, certain chemicals and mild acids. Typical applications include basement wall lining, construction joint over-banding, swimming pools (prior to application of tiles), marine structures and potable water tanks. (See Limitations)
Renderoc ST 05 provides excellent wear resistance, it can therefore be used in areas subject to traffic such as balconies and walkways.
Renderoc ST 05 can be applied to properly prepared steelwork as a barrier coating. Typical applications include onto cut ends of reinforcement bars in core holes and service penetrations, as well as where protection and repair to concrete encased steel beams and girders are required (in conjunction with a thick section Renderoc repair mortar).
Renderoc ST 05 is suitable for repair methods: 1.3, 2.2, 5.1, 6.1 and 8.2 as defined by BS EN 1504-2:
3.1, 7.1 and 7.2 as defined by BS EN 1504-3 WRAS approved when cured for 21 days at 7oC.
Advantages
•Easy to mix and apply
•Can be applied vertically, horizontally and overhead
•Excellent bond to concrete without priming
•Abrasion resistant, can be subjected to traffic
•Carbonation barrier
•Chloride barrier
•High frost resistance
•High compressive strength
Renderoc ST 05 Kit Grey (20kg + 5L)
£90.59 (inc. VAT)
£75.49 (Ex. VAT)
77 company wide current stock level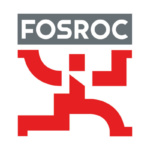 Reviews
Only logged in customers who have purchased this product may leave a review.