Mapewrap 21 5kg
SKU: 096MW215
Mapewrap 21 5kg
POA
POA
0 company wide current stock level
Enquire Now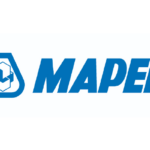 Mapewrap 21 5kg
Description
Superfluid epoxy resin for impregnation with Mapewrap "wet system". Mapewrap 21 is a two-component superfluid solvent free product based on epoxy resins, especially formulated for the impregnation, immediately before placing Mapewrap fabric. For preparation: pour part B into part A and mix with a drill fitted with a stirrer until the resin is completely even. Mixing ratio: 4 parts by weight of part A and 1 part by weight of part B. After mixing, the product remains workable for approximately 40 minutes at 23°C. The impregnation of the Mapewrap fabric can be carried out manually by simply dipping the fabric into a trough or with suitable equipment when a lot of reinforcement is needed in the same structure and over large surface areas. The impregnated fabric must be applied over the still fresh Mapewrap 11 or Mapewrap 12 making sure it is laid without wrinkles.
Uses
Impregnation immediately before placing MapeWrap fabrics that need to be applied on concrete, reinforced concrete or masonry elements to repair or strengthen.
Mapewrap 21 5kg
POA
POA
0 company wide current stock level
Enquire Now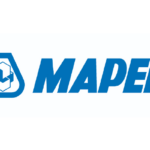 Reviews
Only logged in customers who have purchased this product may leave a review.