Sikaset 45 25kg
SKU: 003SS45
Sikaset 45 25kg
POA
POA
0 company wide current stock level
Enquire Now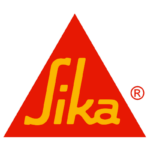 Sikaset 45 25kg
Description
SikaSet®-45 is a one component rapid hardening and high early strength concrete repair and ironwork bedding mortar for use in temperatures as low as -20°C. It is trafficable in just 45 minutes, making it ideal for bedding/installing of street ironwork and bonding streetscape flags, blocks and kerbs, as well as general repairs to concrete/stone substrates. Being magnesia phosphate based it gives the following advantages over conventional cement based systems: ultra fast setting, may be placed at low temperatures and excellent salt resistance.
Uses
Rapid repair mortar for horizontal concrete surfaces
Industrial floors, roads, runways, bridge decks and car park decks
Filling mortar for voids and honeycombed areas in concrete
Bedding mortar for inspection chambers, manhole covers, gully grates, stanchion posts, street furniture
Filling potholes in concrete pavements, kerbs, steps, beams, lintels and cills
Bonding streetscape flags, blocks and kerbs
Advantages
Easy to use, just add water
Rapid setting
Trafficable within 45 minutes
Can be placed at low temperatures
Excellent un-primed adhesion
High early age and ultimate strengths
Shrinkage compensated mortar
Increased resistance to de-icing salts
Non corrosive to steel
Durable freeze thaw resistance
Can be over coated
Sikaset 45 25kg
POA
POA
0 company wide current stock level
Enquire Now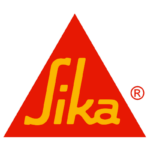 Reviews
Only logged in customers who have purchased this product may leave a review.